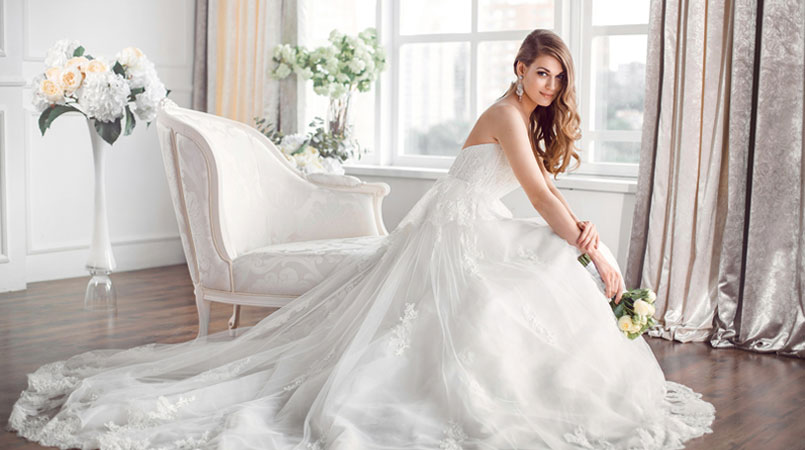 Don't Let Rain Ruin Your Customers' Dream Weddings
March 9, 2018

Just outside your establishment is the perfect spot for outdoor weddings. A fountain bubbles amid a garden of flowers, greenery, and rustic stone tables. In good weather, your customers gather there for dinner and drinks. Couples come here to get engaged. Now, a bride whose groom popped the question here tells you, "I'd love to get married here, but there's nowhere for my guests to go if it rains." What do you do? Perhaps the bride's query is your good fortune. Of course, it wouldn't be worth the cost of an awning install for just one wedding.
Outdoor Weddings and Receptions Rain Won't Ruin
But what if she told her friends…and they told theirs…and your garden café became the place all the brides in town wanted to come for their weddings?
Outdoor Dining Spaces That Stand Up to Rain and Sun
And what about your regular customers? Wouldn't they jump at the chance to know they could eat outdoors on spring and summer days—even when it's sprinkling? You'd even have extra tables outside for people who pop in off the street for a quick bite to eat before the concert. Even if it's raining.
Retractable Awnings for Cafés, Restaurants Create Opportunities
You're missing out on a great opportunity if you don't have a retractable awning to cover your lovely garden tables when it rains. Rain, after all, is romantic. Especially when it's drip-dropping overhead, but you're as dry as a bone inside. Food just tastes better outside. Don't forget about the blistering sun, either. Al fresco dining, after all, isn't too romantic if your customers can't see the menu for the sun. A retractable commercial awning is the perfect solution for restaurants and cafés with outdoor dining spaces. On good days, you can retract the awning to let the sunshine in. Buy a motorised one, and you can unfurl it in mere minutes when the rain starts to fall. With all the extra business that will come your way, you'll recoup your investment in no time. And…yes…your garden café, with its protective awning rolled out, will make that one young lady the happiest bride in town. It may even make you the luckiest restaurateur around. To discover the possibilities of a retractable awning for your restaurant or café, contact Apollo Blinds today for your free measurement and estimate.