Roller Shutters
Affordable Enduragard™ Roller Shutters offer smooth good looks, privacy and a sense of security. They are European designed and made in Australia to withstand the toughest conditions, providing effective thermal insulation and reducing the effects of exterior noise.
Apollo Roller Shutters also offer a strong visual deterrent against burglary, and extra protection against storm damage, so your whole family can feel more secure and more comfortable all year round.
All Apollo Shutters are tailor made especially to suit your home. No matter which shutter you choose, you can be assured it will be meticulously hand crafted from the highest quality materials and superbly finished to deliver superior performance, durability and beauty.
Hot Specials
This Month
* At Participating stores only
Most Products Made In Australia
Apolloguard Roller Shutters Features
Shutter slats available in white, grey, brown, cream, beige, sand, green, red and black
40mm slat profile
Channel width 53mm
Head box and guide rails are available in white, brown, cream and sand
Head box shape options: Standard square
Head box and guide rails may be colour matched at an additional cost
Custom colours are available on request (AE401 only)
Helps reduce heating and cooling costs in your home
Prevent sunlight fading carpets & furnishings
Reduce noise levels
Light and ventilation can be adjusted to create a pleasant atmosphere
Protection against radiant heat from bushfires
Maximum width 3600mm
Maximum drop 3000mm
Designs & Available colours for Apolloguard Roller Shutters
AR401 Roll Form Aluminium: 40mm slat profile is injected with polyurethane foam assisting in sound and heat insulation.











AE401 Extruded Aluminium: Designed to comply with the new BAL40 bushfire regulations.








* Actual colours may vary from the colour on your screen.
* Available colours may vary from our supplier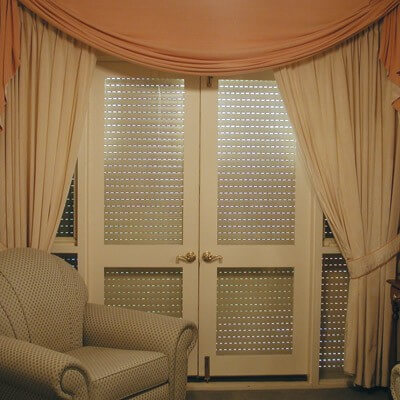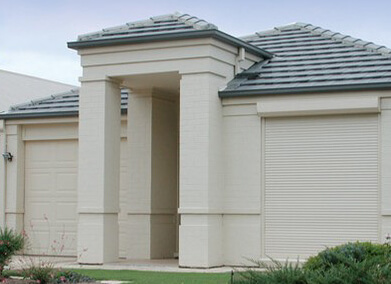 Enduragard™ Roller Shutters Features
Polyammidic 11 stylish Colours paint to match the Slat, Headbox & Guide that results in a finish of high resistance to abrasion
Finest quality German Aluminium. The thickest aluminium on the Australian market (0.32mm raw)
44mm by 9mm curved aluminium slats
Colour matched pelmet, guides and bottom bar
Head box shape square only
Helps reduce heating and cooling costs in your home
Prevent sunlight fading carpets & furnishings
Reduce noise levels
Light and ventilation can be adjusted to create a pleasant atmosphere
Maximum width 3500mm
Maximum drop 3200mm
Designs & Available colours for Enduragard™ Roller Shutters
Polyammidic Stylish Colours Paint