Motorised Folding Arm Awnings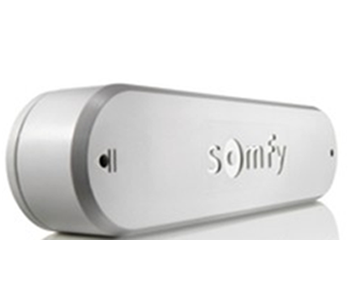 Motion Sensor
Wind detection in 3 dimensions
Efficient measurement of wind impact on awning structure with detection of horizontal, vertical and lateral oscillations.
Failure alert
Each hour, automatic retraction of the awning in case of sensor functional problem.
Auto save function
Avoid any accidental retraction of the awning when replacing batteries.
Intelligent sensor
Recalls last information to adapt its behaviour in case of windy days (anti yo-yo effect).
Intuitive programming
Simply shakes the awning to record sensibility threshold.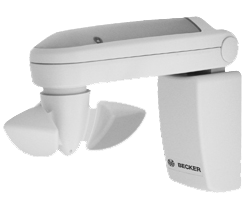 Sun & Wind Sensors
This is a combined sensor that measures both level of sun as well as the level of wind. This type of sensor offers you the ultimate in automation allowing protection of furniture, reducing heating costs in your home and protecting your awning from damage.
The sun sensor is designed to bring the awning out when the sun is starting to hit the windows of your home, then will take them back as the sun goes down. The wind sensor is also there to offer protection to your awning should the winds become too strong.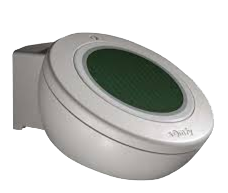 Rain Sensor
Rain sensor is ideal for situations where an awning cannot be installed with a steep pitch. An adequate pitch (angle) is essential to allow rain to run off the awning. If the angle is too shallow, rain pools on the awning and stretches the fabric.
A rain sensor automatically retracts the awning when it begins to rain, which prevents pooling.