Motorised Ziptrak® Outdoor Blinds
Keep areas warm in winter and cool in summer
With Ziptrak® Outdoor Blinds you can enjoy your outdoor lifestyle no matter what the season!
(This product is manufactured in Australia)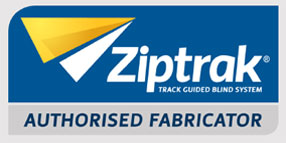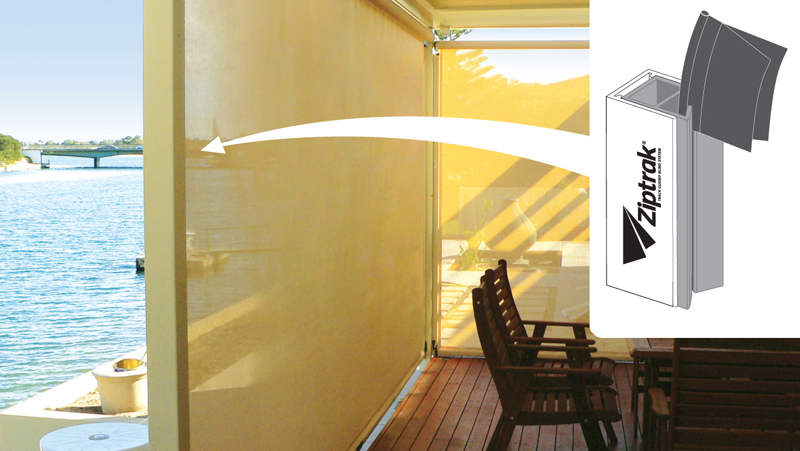 Discover a simpler way to shade and protect your outdoor way of life by Ziptrak Blinds Awnings. Pull down and push up! It's that EASY to protect yourself from the elements with Ziptrak® track guided blind system.For sun, wind, rain and UV protection, choose the fabric that you need:
Hi-tech quality solar fabrics
PVC tinted
PVC clear
The Best Track Guided Ziptrak Blind System
Specially designed tracks on both sides of the blind enable the fabric to glide smoothly and easily – stopping anywhere you want! Ziptrak® Awnings can be secured and locked in the down position to guard against high winds and UV – no zippers or buckles required, it's that simple.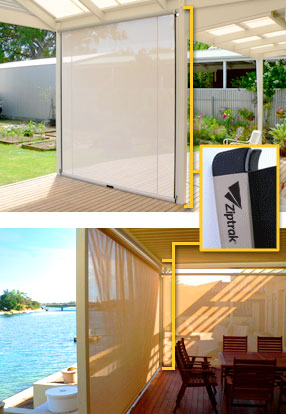 Easy-to-use
Ziptrak® track guided blind system locks your blind fabric into special tracks, with no gaps at either side to secure against flapping.
Its quick and easy 'pull-down, push-up' action takes out all the hard work of regular blinds and leaves you with an elegant blind that enhances the look and feel of your home or business.
Versatile
Whatever the style of your residence or business, Ziptrak® Awnings has a solution for you:
Clear or tinted PVC protects outdoor areas all year round from wind and rain
Hi-tech solar fabric provides sun and UV protection
A large range of quality fabrics and materials that guarantee strength and wind resistance
Manual or motorised operation
The taut, flat surface is ideal for corporate signage
Customised Ziptrak® pelmets give added protection and a premium look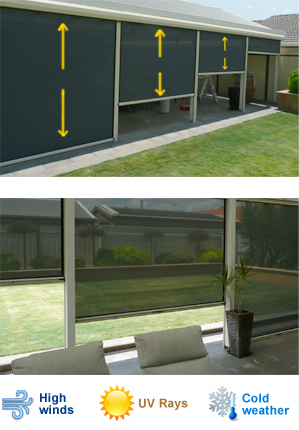 Removable post
It can span up to 4500mm (screen) optional removable post available for larger span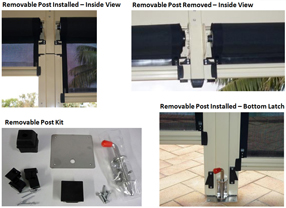 Features: Options and Limitations
Ziptrak can withstand very strong winds, we do recommend in windy conditions of between 50Km and 90Km per hour you lower your Ziptrak blind all the way down until it is locked or open in the all the way up. In any other position your Ziptrak blind is vulnerable to strong winds.
No Zips, No Ropes, No Straps, No Buckles
Environmentally Friendly
Manual or Motorised
Max Width: 4500mm for Screen fabrics & 4000mm for PVC. Wider widths can be accommodated by using either fixed or removable centre post
Max Drop: 3100mm for Screen fabrics & 3000mm for PVC
Operating System: Spring Operated (Available for both screens and PVC) Motorised (available for screens only)
Hardware Channel and bottom rail Colour Options: Black, White, Cream, Paperbark & Woodland Grey. Powder coated colours available at extra charge.
Side Codura® spline tape colour options: Black, White, Cream, Beige & Grey
Bottom PVC spline tape colours: Clear, Black & Grey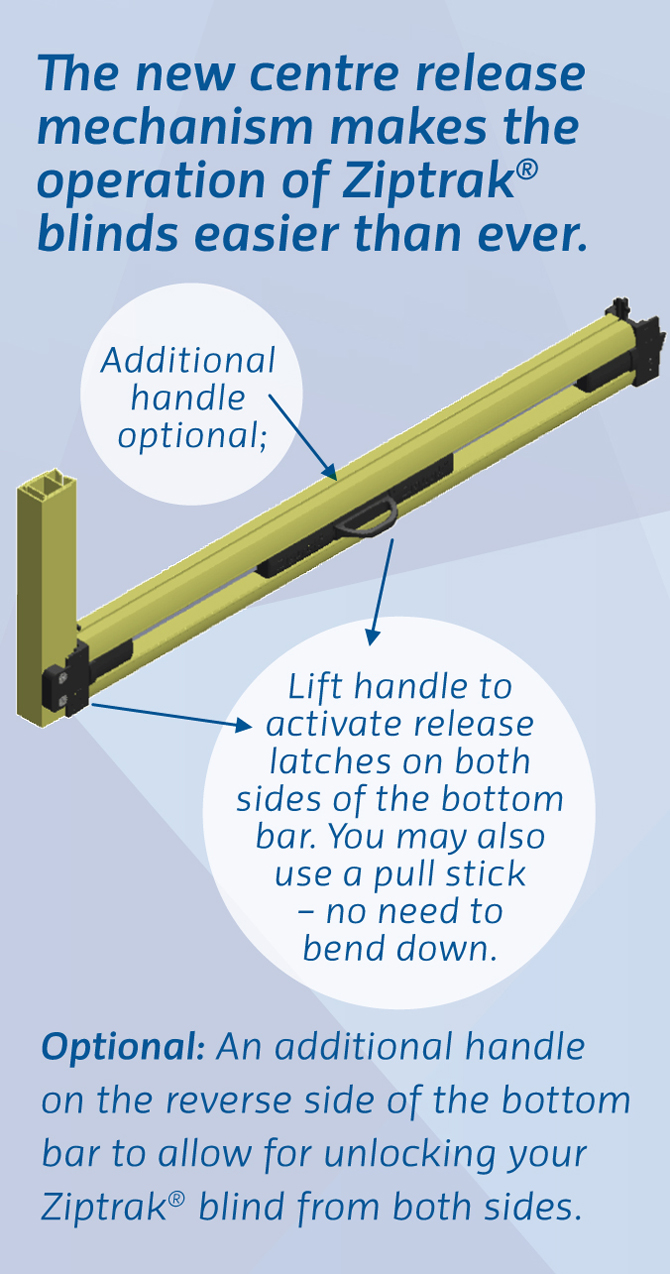 Available Fabric Colours for Ziptrak® Outdoor Blinds












(see all samples and specifications)





(see all samples and specifications)
Bracket / Hood / Side Channel colours and bottom rail options





* Actual colours may vary from the colour on your screen.
* Available colours may vary from our supplier
Look for another Style?
Fixed Awnings, Folding Arm Awnings, Pivot Arm Awnings, Spring Operated, Straight Drop