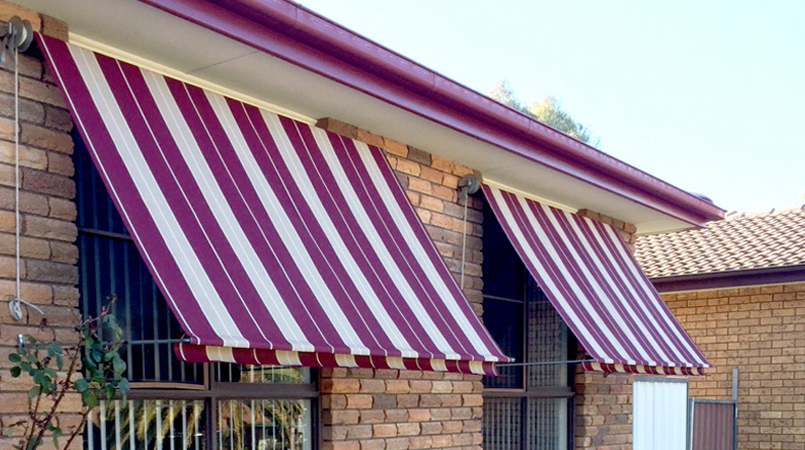 5 Important Factors To Consider Before You Install Window Awnings
May 18, 2022
People install window awnings these days due to trends. This kind of window treatment not just enhances the overall look of the property but also provides superb protection against harmful sun rays, storms, and bad weather. It is no surprise that most windows are made from wood which makes them heavily prone to damage and continuous exposure to rain and sun tends to deteriorate them.
In homes with wooden windows, most homeowners prefer to keep them shut just to avoid the penetration of water inside the home. This also restricts the passage of fresh air from the windows, making the residents feel cramped and discomfort. This is where choosing window awnings seem to be a wonderful idea for homeowners. Not only do they keep the window area cool and well-lit, they also keep your patio and furniture pieces safe from sun and rain.
Points to Ensure when looking to install Window Awnings
1. Color
Most homeowners prefer awnings for homes due to their inherent ability to spruce up the overall décor of the space. This is why it becomes necessary to choose the right color awnings for the same. The colors of the chosen window awnings must complement the surrounding décor.
If you have a window that remains exposed to the sun most of the time, it is more than necessary to choose an awning color that can restrict the harmful effects of UV rays emerging from the sun. Also, it is recommended to choose a dark shade that can keep the area cool. So, pay closer attention to the color of the awning or roller shutters to get the desired outcomes.
2. Material
Mostly, outdoor awnings come in aluminum and fabric material. If you choose to go with outdoor fabric material, do remember that the fabric comes in different colors and quality, so choose the one that matches your needs the best. However, if you choose aluminum awnings, you may not get to choose from a wide range of colors due to the presence of aluminum. But aluminum awnings for windows are sturdier and more durable than fabric ones. So, make a choice accordingly.
3. Styles
Window awnings come in a variety of styles, including traditional ones with open or closed sides, the double bar standard, the dome style, the quarter barrel, the waterfall, and many more. You should look at the side panels, the retractable and motorized features, as well as the various other styles that will complement your home decor.
Also read: Thinking of renewing your Awnings or Outdoor Blinds?
4. Retractable, Freestanding, or Fixed
During the winter season, retractable awnings allow sunlight into your home. These can be effective in areas with harsher and longer winters. Awnings with switches and motors are also available for your convenience. Many of these come with wind and sun sensors. You can make a decision based on your budget and needs.
5. Size
The larger awnings are more concerned with the functionality of protection, whereas the smaller ones are more concerned with the decorative effect they have on the interiors. Window awnings for the home are superior to traditional draperies, and you have a wider range of options when compared to curtains, which were previously used.
The Conclusion
With so many benefits of outdoor awnings, it is no wonder why most homeowners love to use them in their homes. However, to get the best results, invest in high-quality awnings for home.
Apollo Blinds is a leading window treatment solutions provider that boasts a wide and versatile collection of window awnings. Visit their website today and browse through their collection.