Straight Drop awnings
Hot Specials
This Month
* At Participating stores only
Most Products Made In Australia
Availability :
Straight Drop Awnings is a traditional method to filter out the sun rays. It's perfect solution for UV, air flow or any substance that is not suitable
Straight Drop awnings
Product Range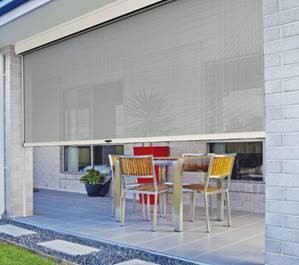 Keep areas warm in winter & cool in summer.
Enjoy your outdoor lifestyle no matter what the season!
Pull down and push up! It's that EASY.
Sun, wind, rain and UV protection
Hi-tech solar fabric: sun and UV protection
Quality fabrics & materials: strength & wind resistance
Spring or motorised operation
Customised pelmets give added protection & premium look
No Zips, No Ropes, No Straps, No Buckles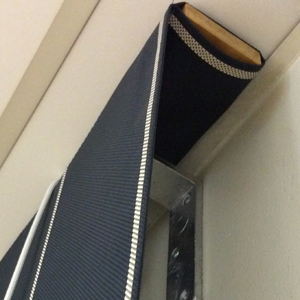 This Awning uses a timber batten at the top and is operated by rope and pulley around the bottom roller. It rolls from the bottom as it is raised. This system gives better fabric coverage because fabric covers the total width of the Awning, therefore there are smaller gaps on the sides. Multiple Awnings across an area can be linked with zippers making this system ideal of outdoor dining areas. This Awning, because it uses a batten at the top can also be made with a sloping top, allowing total coverage on sloping verandahs.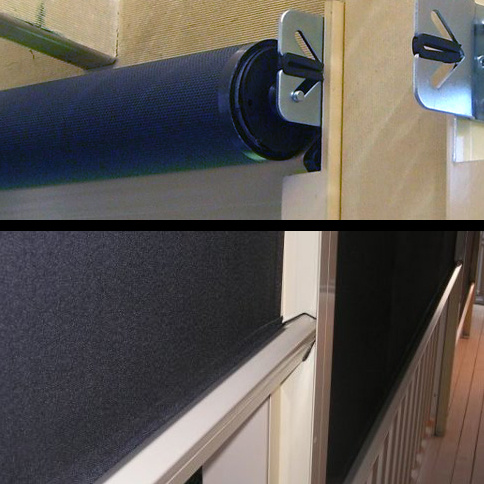 This Awning uses a spring operated top roller and side channels which guide the Awning in the drop. It glides freely up and down and may be locked in various positions. Channels are available in white, black, primrose and mill (can be powder coated). This Awning is ideal for verandahs and decks.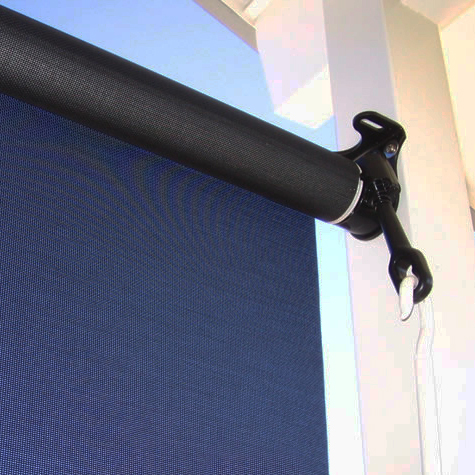 It is recommended for sizes outside the maximum specifications for Convertible Straight Drop. This Awning uses a 63mm top and can span widths up to 5500mm. It also gives you the option of motorising the Awning.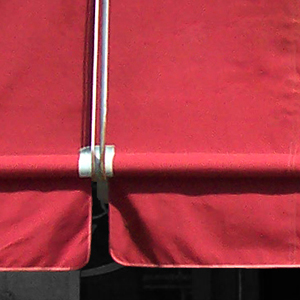 This Awning is used with J hooks hung from shop awning and is raised and lowered manually with rope. The J hooks hold the Awning in place when it is in down position. It is ideal for providing shade to shop front windows, usually covering the total width of the shop front. Company logos or product details can be sign written to Awnings making the shop more noticeable from the street.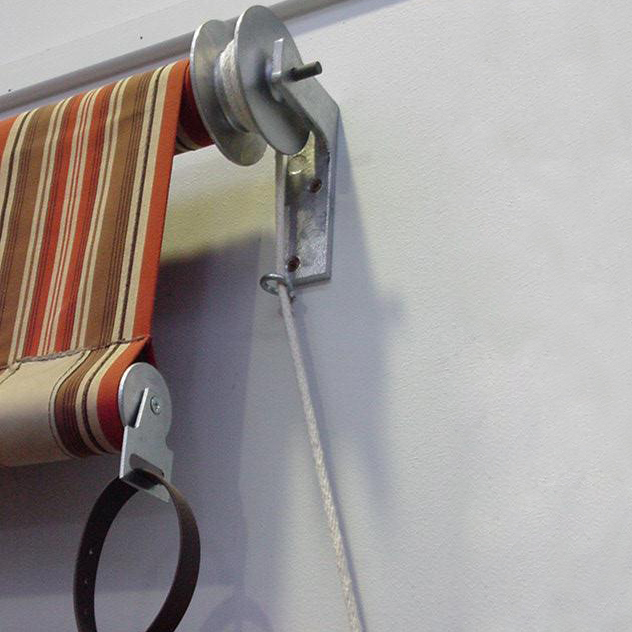 The Straight Drop Roller Awning uses a top roller. It is operated via a rope and spool that raises and lowers awning. This basic system will cover maximum widths of 3900mm with maximum drop of 2700mm.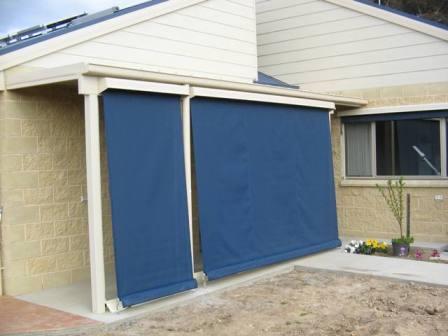 Widths up to 5500mm
Choice of Crank Colours: Ebony or White
Brackets available in:
Ebony, White, Zincalume or Stainless steel(surcharge applies)
Standard bottom bar 50mm tube in pocket
Specify either, end strap adaptor or strap cut out for bottom rail (You must specify distance in from each end)
Valance option not available
Crank handle available in: 1000mm, 1200mm, 1600mm, 1800mm, 2200mm
Specify reverse or standard roll
Motorisation available with torque sensing technology
(This product is manufactured in Australia)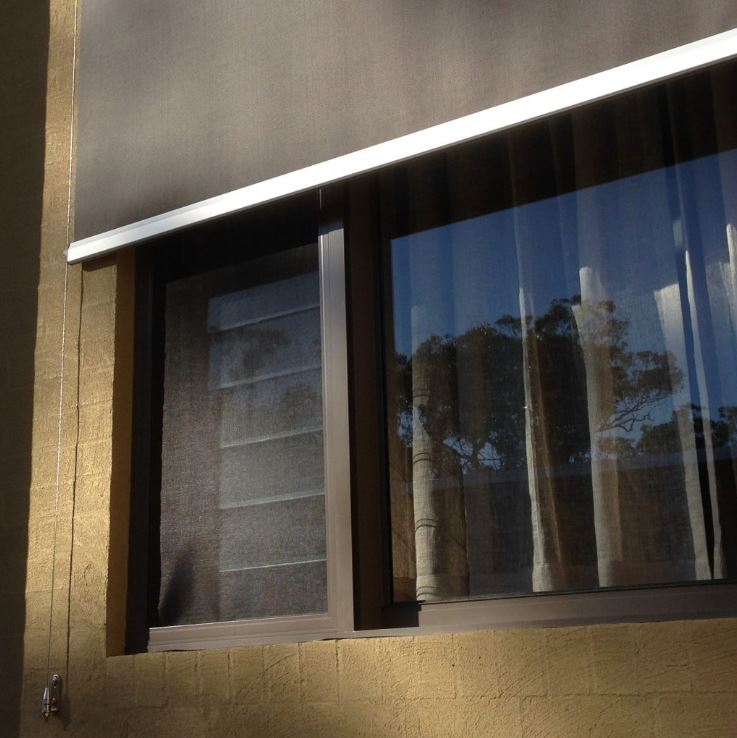 Stainless Steel tension wire guides allows close fitting Awnings to move up and down on the wire guide. This Awning system is ideal for widows that require close fitting application and verandahs. Can either be gear operated (ground floor) or motorised for high fitting situations or for your comfort.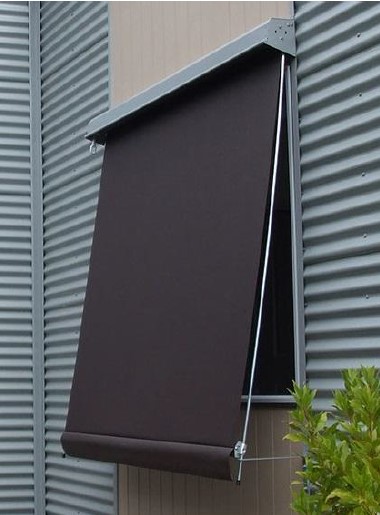 The Fixed Guide Awning is ideally for homes with high, hard to reach windows. It shades your windows from direct sunlight without losing out on fresh air and breeze. It can be adjusted with a crank or motorized option.
Look for another Style? Fixed Awnings, Folding Arm Awnings, Pivot Arm Awnings, Spring Operated