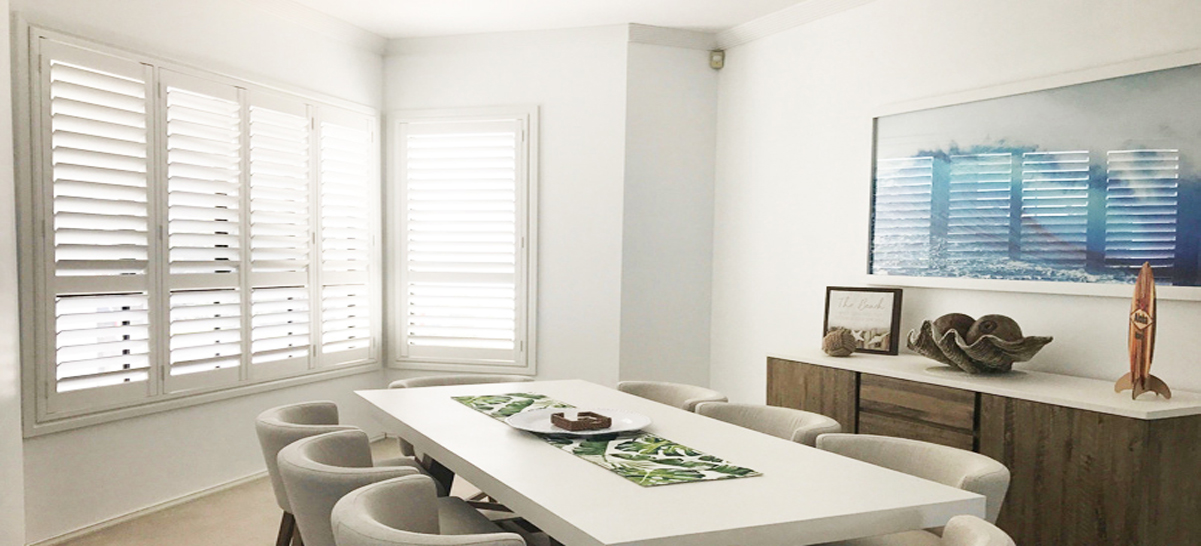 What you need to know about Shutters on windows
Shutters on windows are installed for privacy, to control sunlight and to enhance your home's curb appeal. Both interior and exterior shutters offer benefits for homeowners, and because there are so many choices on the market today, this guide will help you decide what kind of window shutters to buy.
What are window shutters?
There are interior shutters and exterior shutters available for homes. Interior shutters are window treatments that are used in place of curtains or blinds. They offer privacy, enable you to control the amount of light in your home and add to the design and style of your home. Exterior shutters boost your home's energy efficiency, improve its curb appeal and can also enhance your privacy, depending on the type you install. Plantation shutters have become a common replacement for curtains and blinds. They originated from the Southern Hemisphere and were used in homes on plantations. They are characterised by tilted wooden louvres which help with ventilation and light control. Plantation shutters are available in a range of materials, with the most common being vinyl.
Difference between interior and exterior shutters
Shutters for windows have become popular as more and more people discover their aesthetic and practical benefits. If you are wondering which kind to buy, here's a review of the differences between exterior and interior shutters:
Exterior shutters
As the name suggests, exterior shutters are installed on the outside of your home. Decorative shutters can be installed on virtually any type of home. They are available in a plethora of styles, designs and colours, giving you the freedom to personalise your home's exterior.For those living in areas prone to harsh weather conditions, outdoor window shutters can help prevent the windows from getting damaged by debris.You can also install exterior shutters for security purposes as a deterrent for burglars. Exterior louvred shutters feature angled slats that allow light and air to pass through. Initially, their sole purpose was for rain protection. Thematically, they best fit Victorian, Colonial and traditional-style houses. Louvred shutters can be fixed or movable, and are made from aluminium. Keep in mind that the slats can sometimes get in the way, limiting the amount of light you're able to let into the room.
Interior shutters
Since they are installed inside, you have more control over the daily operation of interior shutters to control airflow, lighting and privacy. You can also install interior shutters for energy-saving purposes. Closed interior shutters can trap warmed air in your house during the winter, thus helping you save on heating costs. In the warmer months, shutters can keep sunlight from making rooms too hot.
Tier on tier
While these shutters cover the whole window, the top and bottom tiers can be operated independently. This versatility means you can fold back either of the shutters to give you an unobstructed view of the outdoors. As such, they are perfect for living rooms or patios. These shutters are great for large windows, but they can sometimes overpower small ones.
Solid panel
A solid panel shutter is neither slatted nor louvred. For this reason, they let in less light compared to other interior shutters. They are made of hardwood and are normally available in a variety of colours and stains. Solid panel shutters do a great job of creating a peaceful and dark bedroom while not completely blocking out the light. Keep in mind that since they are opened and closed on horizontal or vertical slats, they can be rather difficult to clean.
Final thoughts on window shutters
Shutters are a practical window treatment option which light up your space and increase your home's privacy. They can be installed on the interior or exterior of any room. Any outside window shutters have the potential to add curb appeal and value to your home while indoor window shutters add interest and control over the light. Now that you have an understanding about Shutters, we hope it helps you on your buying journey! Here at Apollo Blinds, we pride ourselves on offering quality products.For more information, check out our ongoing Specials across our Specials range now, call Apollo on 132 899 today